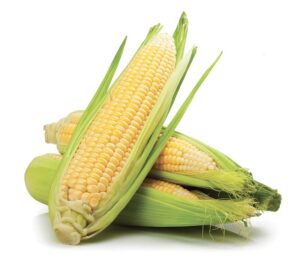 The best sweet corn is Duhaime corn because it is the result of our responsible cultivation.
Call us avant-garde, we are one of the first companies in Quebec to use an organic strategy in the cultivation of our sweet corn. It is thanks to the use of trichograms that the taste of our corn is so good, and so natural! This is what differentiates us from our competitors since no insecticides are used in our crops, from seed to harvest.
Find our kiosks
Duhaime Corn Stands
Quebec's best corn: insecticide-free and 60% less herbicide!
Freshly picked every morning, our sweet corn is on sale at one of our 3 kiosks.

Call us 24 hours in advance to reserve your bag of 100% natural Quebec corn for your next corn party!
* 2023 season prices. Prices are subject to change at any time without notice.
The undesirables
The number one enemy of corn is the European corn borer. This is a species of moth that, in its larval stage, can cause a lot of damage to sweet corn. Female corn borers lay their eggs on the leaves of the ears. When the eggs hatch, the larvae can directly attack the developing kernels, if not all the aerial parts of the plant in addition to feeding on the foliage.
Natural predators to control insect pests
The use of trichogramma allows to fight against the moth without using insecticides. These are small wasps that are harmless to humans, but harmful to the moths. They are introduced in the fields thanks to the installation of trichocartes which are hung on the plants of corn during the period of point of the moth. The female trichogramma will then lay her eggs in the eggs of the moth. The larva of this natural predator will eat the contents of the borer's egg and eliminate these pests.
Passionate farmers
From the seeds to the harvest, local workers and retailers work in collaboration with us: young and not so young people from Saint-Germain or the region!
Environnemental
By choosing Trichogramma, we protect our environment and our delicious sweet corn without using insecticides! That's why we have been using this method for over 20 years!
Insecticide free
By buying corn protected by Trichogramma, you contribute to the reduction of insecticides in agriculture. Another excellent reason to buy our tasty Quebec corn, fresh and natural.