Verger & Cultures Duhaime began operations in 1945 with Hector Duhaime, the grandfather of Jacques.
It is up to Leo and Madeleine, his father and mother, for giving the company a more horticultural, divesting of the dairy herd in the 60s.
It is also to Leo and Madeleine that Jacques owes his passion for continuing on with the company. Thus, Jacques took over the Verger & Cultures Duhaime in 1981. For the last ten years now, he has been leading the company to new heights by exporting high quality natural products throughout the world.
With the passion that drives him Jacques has developped an impressive quantity of unique recipes using fruit, such as deluxe spreads sweetened with organic sugar cane, spreads sweetened only with apple juice, chocolate and fruit spreads and caramels. A range of fruit spreads for cheese has meanwhile won a North American SIAL Montreal in 2007.
Our caramel line was also selected in the top 10 innovations for 2012.
In its endless quest for novelty, Jacques Duhaime has also partnered with chefs to create new products.
The excitement surrounding the Verger & Cultures Duhaime far exceeds the local environment since the craze for high-end products developed by the company is felt globally. Canada, Japan, Mexico, Europe and the U.S. are already exporting, via a network of distributors or importers, unique products created at Verger & Cultures Duhaime. The Middle East will soon be in the line of distributors to buy the Verger & Cultures Duhaime products. This global recognition of quality products from us confirms the prominence of Verger & Cultures Duhaime in the international arena.
The passion that drives Jacques first of all allowed him to develop an impressive inventory of unique and all-natural recipes based on fruits, such as: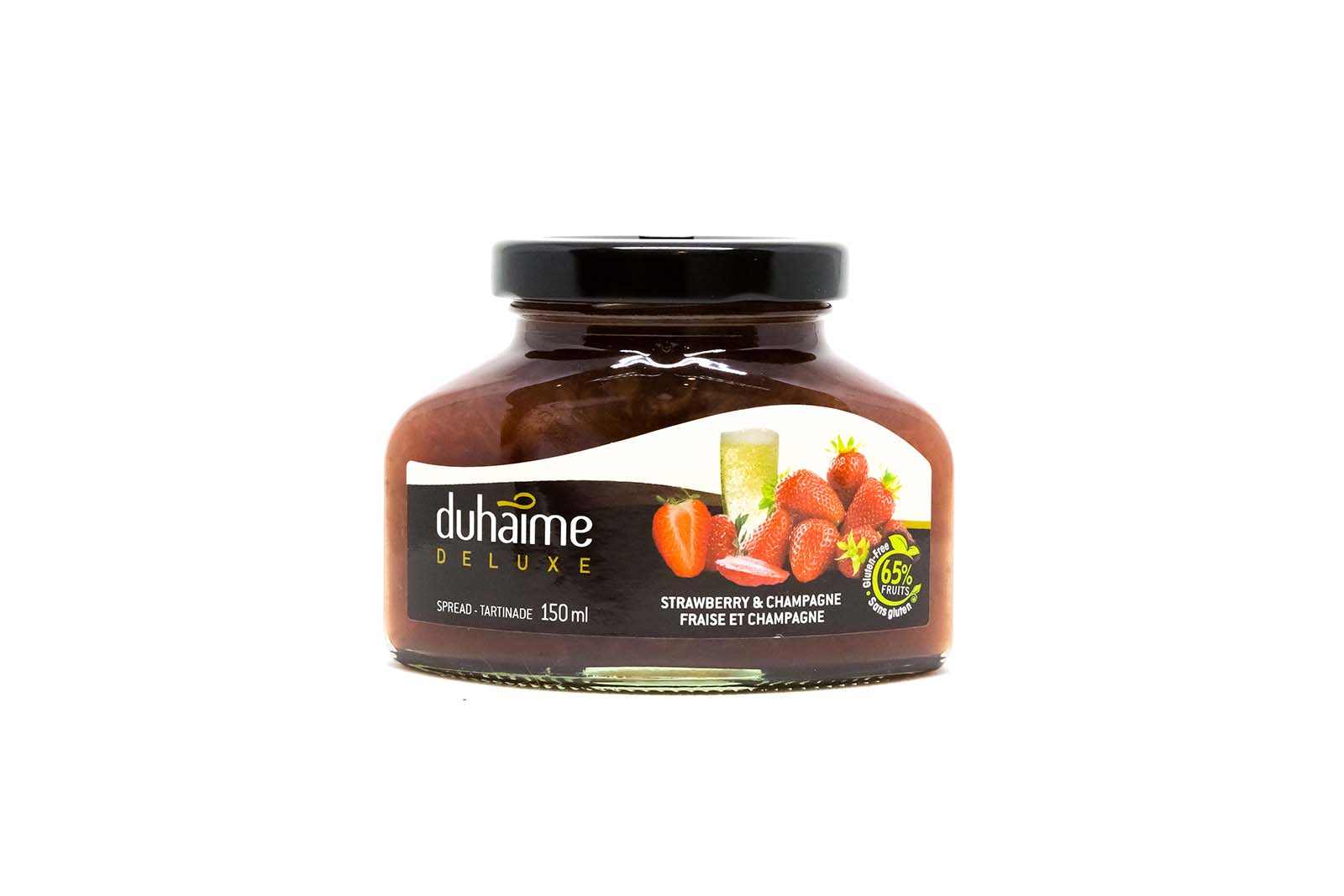 DELUXE
spreads
Made up of over 65% fruit.
Very low calorie (25 calories).
Gluten free.
find out +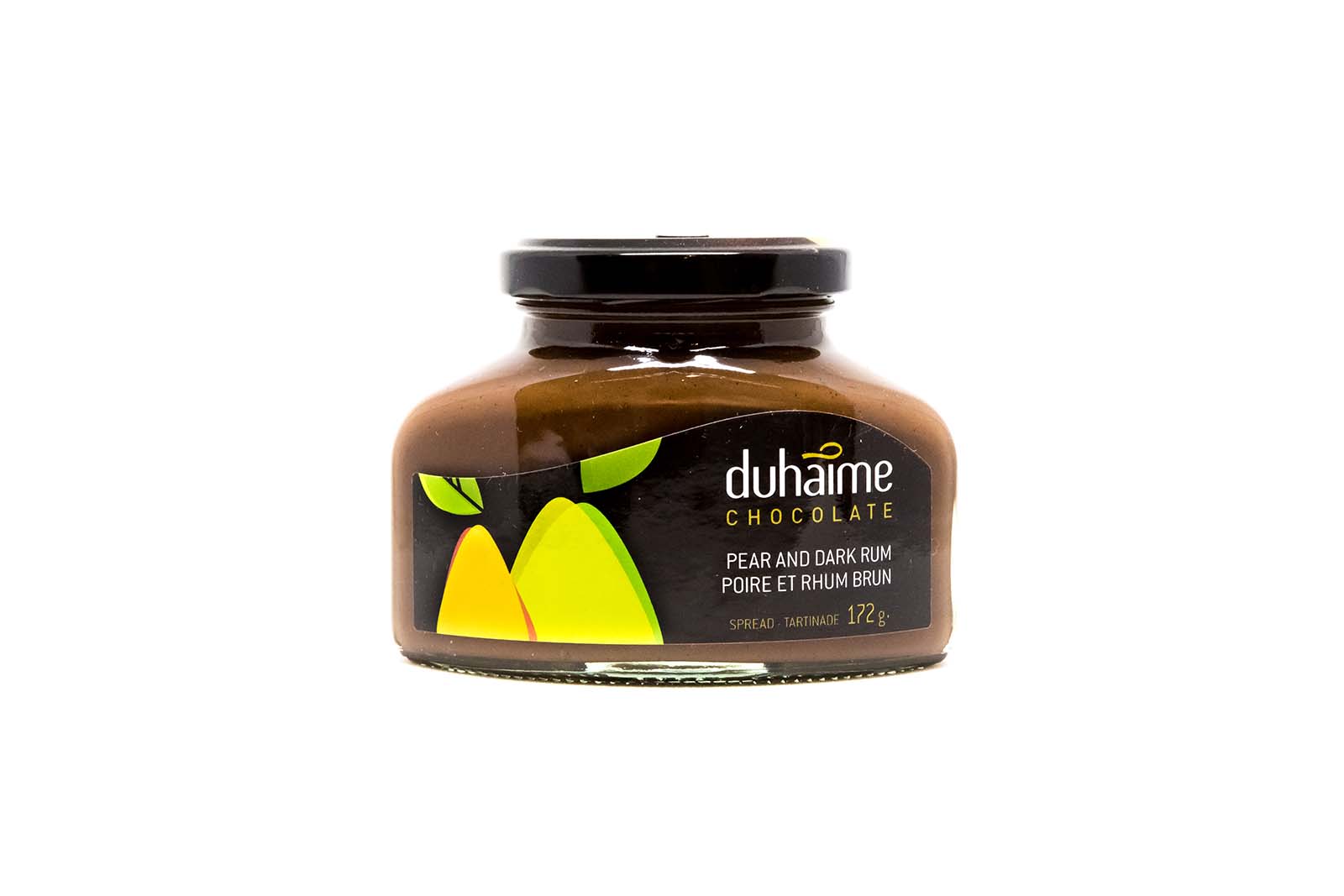 CHOCOLATY
spreads
Dark chocolate and fruits.
An exquisite texture of real truffle.
Finalist in the top 10 North American innovative products in 2008.
FIND OUT +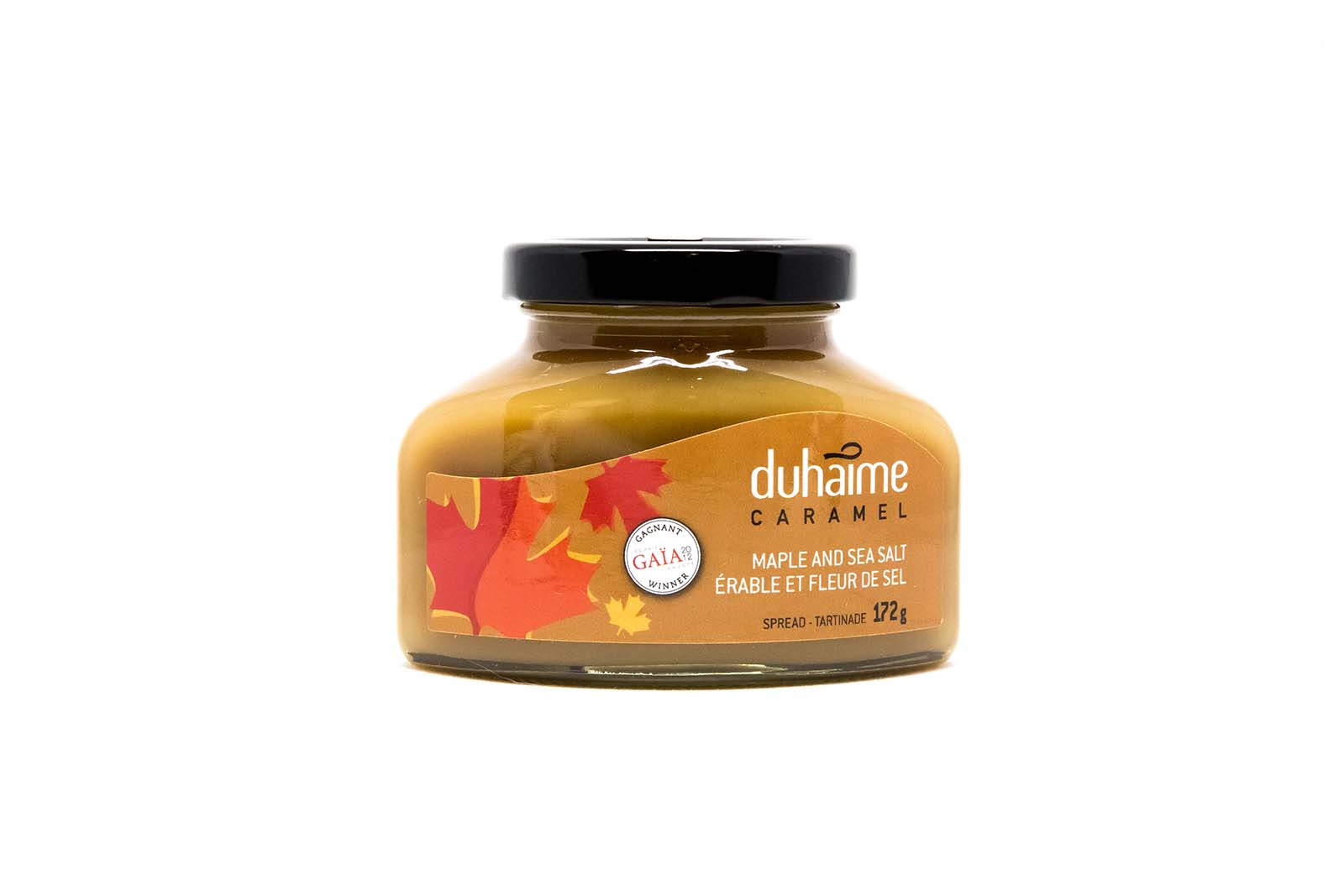 The gourmet
CARAMELS
Made of real cream and butter.
Winner of the 2012 GAIA Award (product and packaging).
Winner of the North American Trends and Innovations Award at SIAL 2012.
FIND OUT +
Since 1992, the orchard of Cultures Duhaime saves about 90% of water using drip irrigation: a solution of water conservation!
Today, we continue to grow our family on the farm, encouraging strong roots in our team, always with the goal of providing you with better service and quality products.