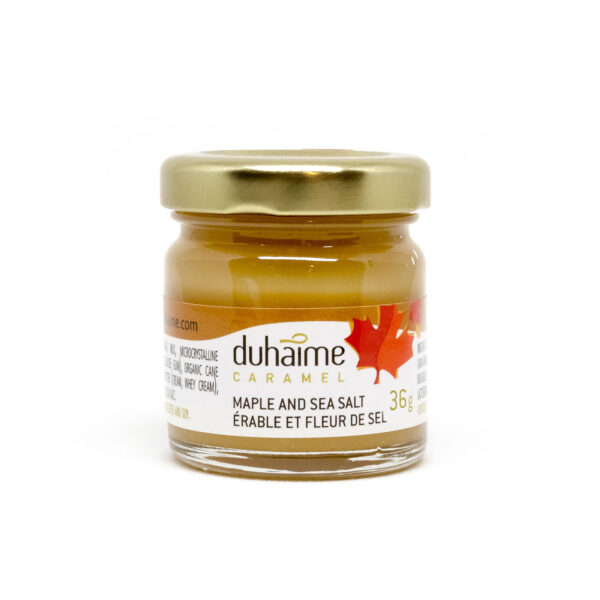 MAPLE AND SEA SALT
Sucrées avec du sucre de canne et du sirop d'érable
Aucune saveur artificielle, agent de conservation ou colorants ajoutés
Laissez aller votre imagination!
A range of remarkable caramels
Innovative and original flavors.
Sweet with cane sugar and pure maple syrup.
Made with real cream and real butter with a touch of maple syrup
No artificial flavors, preservatives or colorants.
A hundred and one gourmet uses
Serve half-warm on pancakes, to ice your cakes, to dip fresh fruits, on waffles or ice cream and more…
Let your imagination run wild!
Valeur nutritive
Par 20 gr
Calories : 100